My crew from last week were from a web site I frequently post on. www.fullspeedfishing.com ? I love having the fullspeed anglers on a trip. The fishing intensity is there, the skills are generally there and yes always fun! ?Mjcook6, AKA Matt said?Did a fishing trip in the salt for my birthday last year and decided to continue the tradition this year.
Booked the Butt Guru Badger for last friday and rounded up my dad and a couple duck hunting buddies.
Got to the boat about 630 and headed out for some bait.
It was windy and cool most of the day…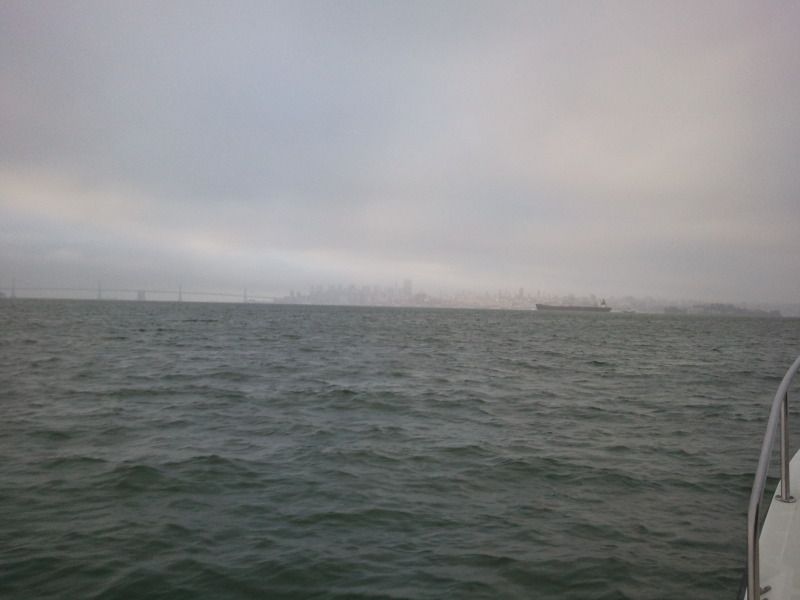 Got bait and headed to AI to start trolling herring on a 3 way setup in about 50 ft of water…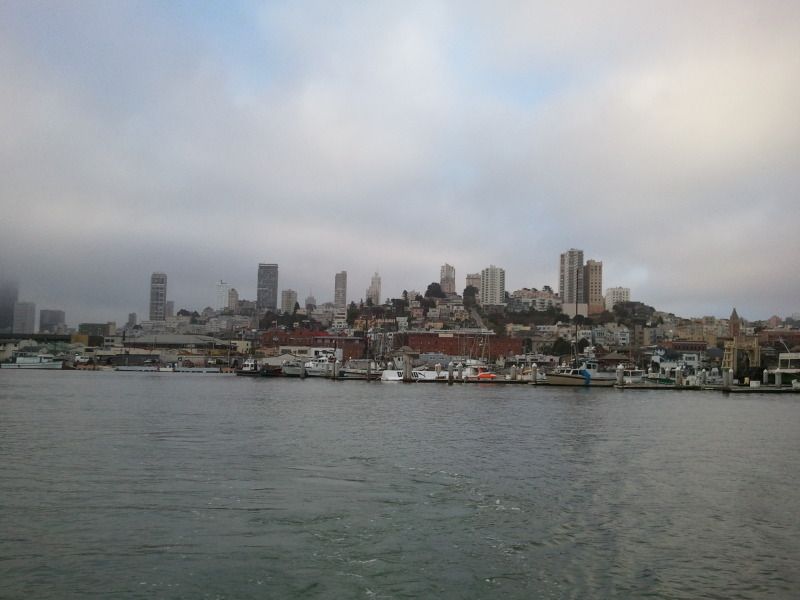 About 30 minutes in John was sitting on the back of the boat and i kinda saw the rod bouncing right behind him…yep fish on…
Got it in and back on the troll..
Another rod goes off about 30 minutes later…just as we get that one boatside…another rod goes off…
One on the deck…one hanging…and then another rod goes off…now we got a near triple…
All 3 successfully landed…with one that was puching 20lbs…
Lance bendo with the first of the triple..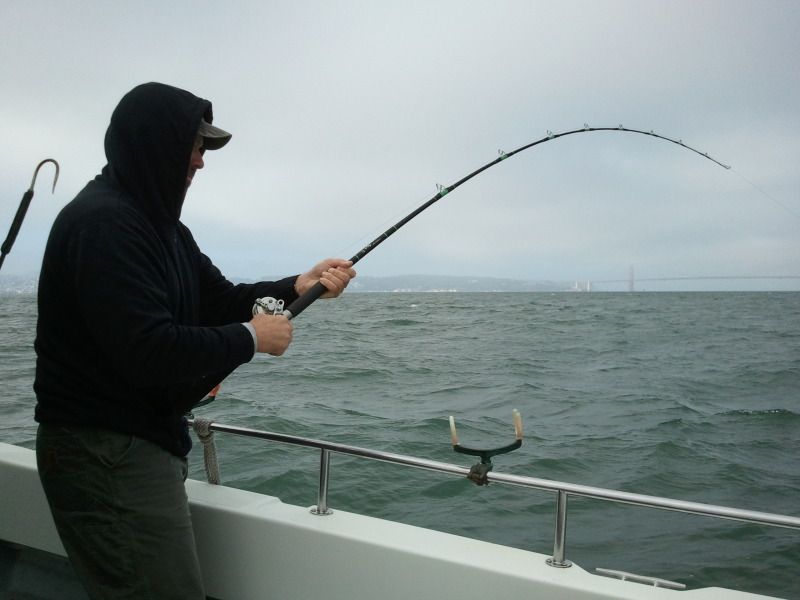 Ice chest at about 930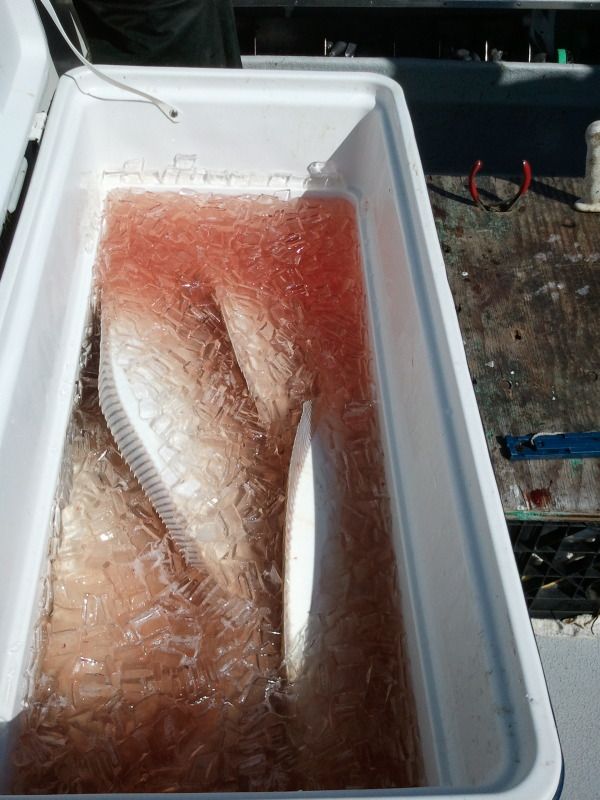 Slowed down once the current picked up and we picked up two more inside the bay and headed out to the south bar around 1pm.
Made a couple drifts with some decent live bait but the current was to much so we put out the troll gear and picked up 2 more butts before calling it quits around 5pm.
Back to the dock by 6pm for some pictures…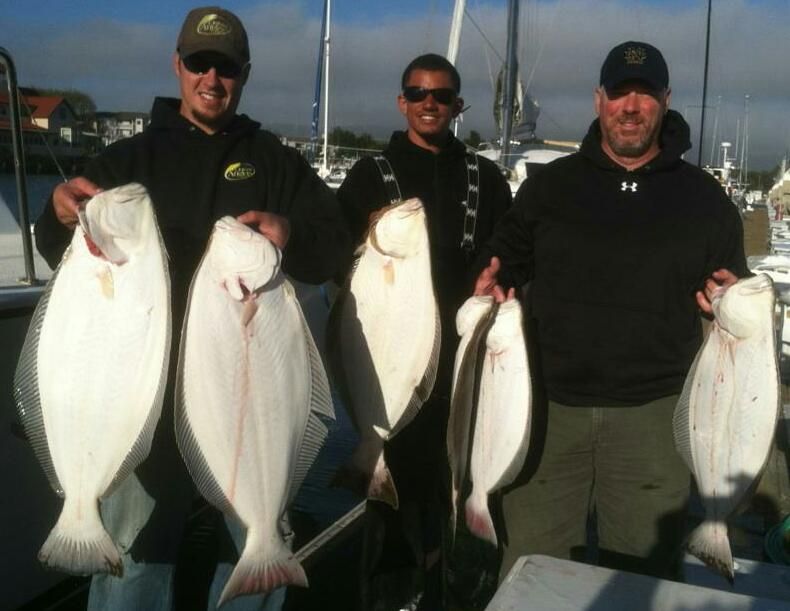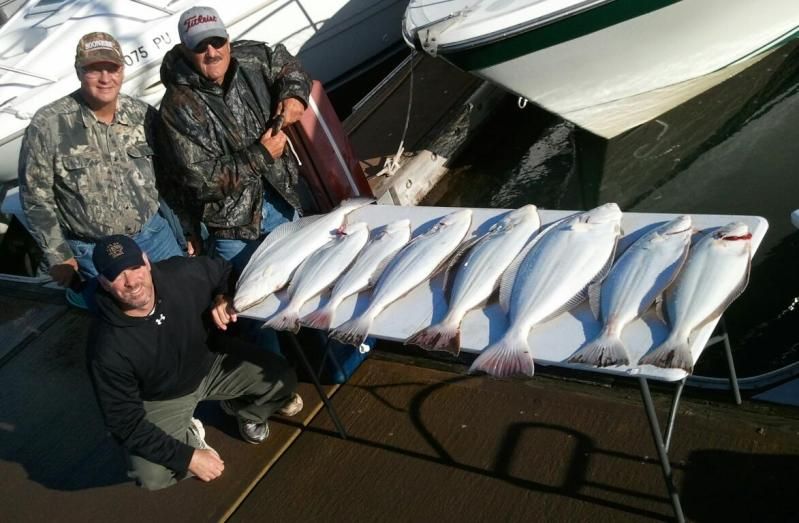 Old man Roger in better shape than me at 68…wiped out after a full day of fishing…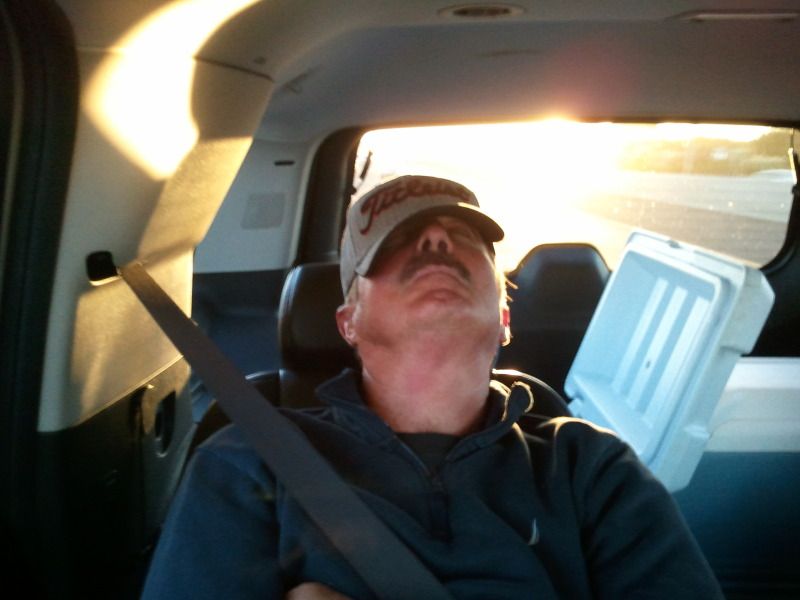 Great day on the water with Badger. This guy worked hard to keep us on the fish and his son Josh was an awesome deckhand. Constantly working the gear to keep it in the zone. Its pretty easy to book a guide and go for a boat ride…not the case with Badger. Above and beyond expectations.
Thanks for a great trip John! We will definitely do that again!
MJ Lets go fishing Call me 510-750-4237